Tree Inventory, Tree Survey and Tree Replacement Plans
More and more communities have tree preservation and tree protection ordinances to preserve boulevard and significant trees that exist in developing communities. When your planning commission and city council have a tree ordinance, you can count on Acorn to help you jump through this hurtle. Our staff is trained and experienced in identification and inventory of tree species and determination of tree health and condition. We can identify and tag your significant trees and prepare the tree mitigation, tree replacement inventory, and tree conservation plan for you.
We will work with your engineer, survey, landscape architect and planner to complete these plans. If it is DBH measurements, hardwood or softwood tree species identification, permanent tree tagging or a comprehensive plan, we will work with you.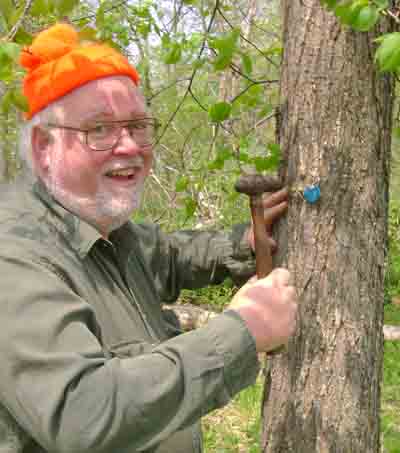 Click here to contact Acorn about a tree survey and we will talk with you about it.
We will meet with you, on your site, to help assess your tree inventory and tree survey needs. Acorn will guide and advise you on interpretation of the tree ordinance as you work with the City Forester or Parks and Recreation Department regarding the tree replacement ratio in the tree preservation ordinance in your city.
Acorn will be your advocate to help you show if your real estate has significant trees and need mitigation plans or replacement. We are experienced in winter or summer tree surveys, submeter GPS/GIS maps, and aerial photography interpretation to show if your trees are young or significant.
Acorn does not offer land surveying services. If you need a professional registered land surveyor we can direct you to qualified surveyors in your area.